Pink lolling tongues. Lil' heart-shaped tummy patches. Immaculate moustaches. There's no shortage of reasons to love poros. But these puffy pals aren't content to rest on their undoubtedly adorable laurels—no! They're bringing their fluffy cuteness to League of Legends: Wild Rift, and this time they're keen on returning your affection with riches untold.
Untold, that is, until now!
What are Poro Coins?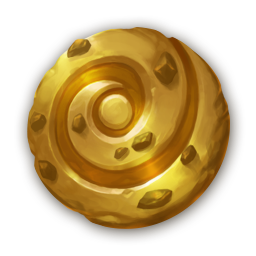 Poro Coins are a new currency unique to Wild Rift! You can find how much you have by entering the Store, tapping Poro Store, and looking for the number at the top of your screen next to a swirly symbol reminiscent of the shape shown above! Word is, poros are CRAZY for the stuff, so start lining your coffers with this delicious cookie-turned-currency to be the first to barter with a poro near you!
How do I earn Poro Coins?
Like everything else in their powder-puff world, the poro economy is based around play. That's why Poro Coins are awarded for delving into Wild Rift's many features! Leveling up, jumping into events, earning weekly activity chests… If you're logging time in Wild Rift, odds are there's a plump poro somewhere out there writing you a big fat Poro Coin check!
What can I buy with Poro Coins?
There are two primary ways to trade in your hard-earned Poro Coins:
Rotating Poses
When it comes to striking a pose, nobody does it better than a poro!
The poros will curate a new set of poses to help you vogue out on Wild Rift every month, so be sure to drop in once you've earned enough Poro Coins!
Not seeing a pose you like? The poros got your back! Because you can also get...
Poro Chests
Poses will come and go, but Poro Chests are always for sale!
Even better, there's tons of stuff you can get from chests! Baubles, icons, emotes, recalls… In fact, we've made a list of all the goodies you can stand to win from a chest, so go check it out!
What is Poro Energy?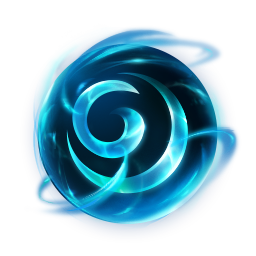 Poros are absolutely JAZZED to receive Poro Coins. So much so, that they reward players with Poro Energy for every Poro Coin you spend at a 1:1 ratio. That's one Poro Coin spent is one Poro Energy earned, which will go straight to your Poro Energy meter.
Each time your Poro Energy meter is filled, you can claim a Poro Store Random Skin Chest for FREE! Just like the "cuddle" tier of our lil' buddies, these skins can range all the way up to epic. Better yet, there's a small chance the Poro Chest will also contain a little extra Poro Energy, so do yourself a huge favor and pay these precious poros a visit!