Blue Motes, account XP, champion mastery… Win or lose, you're going to get something out of every game of League of Legends: Wild Rift. So why not get even more with Wild Pass?
Current Wild Pass Dates
Start - August 31, 2023 / 0:00 UTC
End - October 24, 2023 / 23:59 UTC*
*Dates and times are subject to change. Always check the in-game schedule for the most accurate information.

Each Wild Pass lasts for a predefined period that you can check here or in-game. Late to the party? Don't sweat it! Lots of the Pass's rewards can be earned even late into its lifespan, or you can simply wait for the next one!
But we're getting ahead of ourselves. The real question is...
What's Wild Pass?
Simply put, Wild Pass is an opportunity for players to earn extra content by playing games. Wild Passes have their own leveling tracks and rewards, which include content like currencies, emotes, and even an exclusive skin!
Whenever a new Wild Pass begins, all players automatically start earning XP towards unlocking their rewards. You don't have to lift a finger!
What's included in a Wild Pass?
A whole lot!
But let's start with the basics. You'll level up your Wild Pass by earning Wild Pass XP, which you can do in a few different ways. Like by taking on...
Wild Pass Missions
Blast through your Wild Pass with three different flavors of missions!
Daily Missions
Whether you're a Ranked renegade or an ARAM aficionado, you'll be able to progress through your Wild Pass just by queueing up for your favorite mode—with a bonus for winning!
Game Mode
Wild Pass XP
(Victory/Defeat)
Ranked / Legendary Queue
+18 / +12
PvP
+16 / +11
ARAM

+12 / +8
Just note that Daily Missions have a weekly XP limit. If you want to get more, you'll have to wait for them to reset at 00:00 UTC every Monday.
Weekly Missions
Wild Pass grants all players 10 Wild Pass missions every week on Monday at midnight UTC until the Pass expires. These missions feature a huge variety of objectives, which can be as simple as placing wards or as challenging as scoring double or triple kills.
And don't worry—just because missions are divvied out every week doesn't mean you have to complete them that fast. Weekly missions remain in your queue until you either A) complete them, or B) accrue 3 weeks worth of weekly missions, at which point you'll have to finish off one of your current weeks to unlock a new one.
Mission Skip Cards
Having trouble beating a mission? Just skip it!
Mission Skip Cards are one of the many rewards you'll earn by progressing through the Wild Pass. You can use them to skip Weekly Missions (and only Weekly Missions) by selecting the Skip icon next to the mission, which will complete the mission and grant its rewards. If you want to check out how many cards you have or when they expire (use them while you can!), you can find them in the Loot section of your Collection.
Seasonal Challenges
Seasonal Challenges grant Wild Pass XP based on your total stats throughout a season. These include simple goals like dealing damage, slaying monsters, and earning gold. Complete an objective to earn a bunch of Wild Pass XP and unlock the following milestone, which will challenge you to accomplish more of the same feat for additional Wild Pass XP. You won't get any extra rewards after you've completed all five milestones, but your progress will continue to track.
The first six Seasonal Missions are included in the standard Wild Pass and are therefore available to all players, but if you want to unlock the rest, you'll have to grab the Premium Wild Pass!
Earn enough Wild Pass XP through these missions, and you'll level up! Level up, and you'll start to earn...
Free Wild Pass Rewards
Every player gets free rewards at each Wild Pass level from 1 to 50. You'll generally unlock some of these prizes just by playing a few games each week, so don't forget to check on your Wild Pass every now and then to claim the fruits of your labor!
With all those free rewards, you might be wondering what the point of upgrading is. Well, you ain't seen nothin' yet...
Premium Wild Pass Rewards
For just 590 Wild Cores, you can upgrade to the premium pass and get waaay more rewards! Not only will you earn all the prizes from the free pass, you'll also earn another prize at every level from 1 to 120! That includes Wild Pass rewards you unlocked previously, so there's never a wrong time to upgrade.
The Premium Wild Pass also unlocks additional Seasonal Challenges and certain items in the Wild Pass Emporium.
Wild Pass Elite
The Premium Wild Pass comes with a lot of cool stuff, but what if you don't have time to make your way through it? Well, you're in luck, because Wild Pass Elite includes all the perks of the Premium Wild Pass, along with a few special features to help you progress through your pass with Rammus-like speed—like by instantly completing levels and getting a Role Choice Skin Chest!
Gain 20 Levels
That's right! You'll instantly gain 20 Wild Pass levels upon purchasing Wild Pass Elite, hastening your trip to the top and granting you all the rewards of the levels you skipped at the same time.
Acquire a Role Choice Skin Chest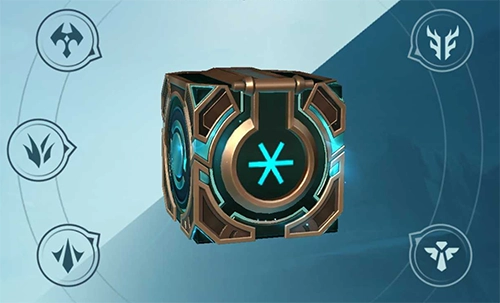 Purchasing a Wild Pass Elite will convert your level 1 reward from a Random Skin Chest into a Role Choice Skin Chest, which grants a random skin from your preferred position. It's a great way to increase the odds of getting a skin for a champ you already use or might pick up in the future!
But remember—since this upgrade changes the Premium level 1 reward, players who had previously purchased the Wild Pass Premium and already redeemed the Random Skin Chest will not get the Role Choice Skin Chest! So if you're not sure whether or not you'll boost your pass from Premium to Elite, hold off on claiming your first reward.
Wild Pass Emporium
Much like the Ranked Store and the Poro Coin Store, the Wild Pass now has its own storefront to help you further customize your rewards! Here's how it works:
Wild Stars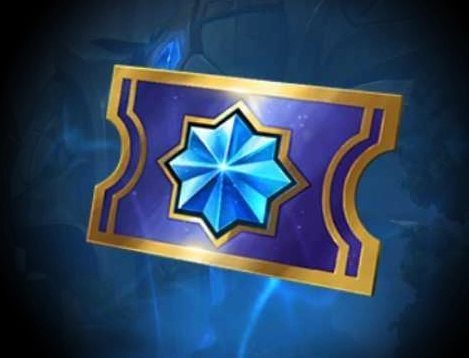 Wild Stars are given out at set levels of the Premium Wild Pass. This currency can be exchanged for the awesome (and sometimes exclusive!) content of the Wild Pass Emporium, giving you a great reason to complete that Pass!
Much like Wild Pass levels, Wild Stars can be purchased on their own if you're ever short for an item and don't have the time/levels to earn more Wild Stars. Just note that all of the content in the Wild Pass Emporium is only available to Premium Wild Pass holders, so confirm the item you want is available to you before you go buying Wild Stars for it!
Wild Stars are tied to the Wild Pass with which they're earned, so they'll disappear from your inventory when a new Wild Pass season begins. But don't worry if you have a few leftover—they'll automagically be turned into Blue Essence and sent to your account!
Exclusive Skin Augment
Every Wild Pass features a Pass-exclusive skin augment you can unlock by leveling up the Wild Pass.
Be sure to get it while you can, as each skin augment is tied to the current Wild Pass season, and will disappear along with the pass itself.
Can I purchase individual Wild Pass levels?
Absolutely!
Whether you're trying to snap up key content before your Pass expires or just can't wait to get the next reward, you can pay 150 Wild Cores per level to zip through your Wild Pass.
How long do I have to claim my Wild Pass rewards?
Each Wild Pass lasts for a limited amount of time. Once the Pass expires, its rewards go with it! That's why we recommend visiting your Wild Pass page whenever you can to snap up all the goodies you've earned. We've even included a Claim All button to speed up the process!
I grabbed a Wild Pass, but I don't have the time to unlock everything. Can I get a refund?
Since they offer incremental rewards that are intricately tied to your account activity, both Wild Passes and individual Wild Pass levels cannot be refunded.
We've designed the Wild Pass to provide tons of value to all kinds of players. Whether you're a weekend warrior or a Rift regular, there's plenty of great content you can unlock at your own pace.
That being said, Wild Pass is still a new feature, and we'll be making adjustments to subsequent iterations to improve its value and your experience. It's only with your help that we can unlock its full potential, so please don't hesitate to send feedback and suggestions!