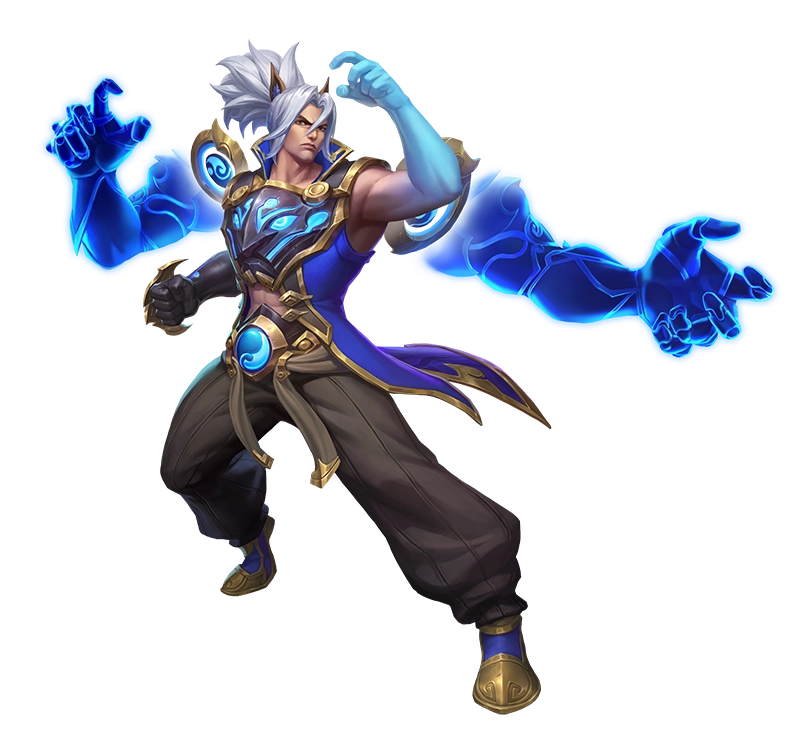 Join Sett, Kennen, and Zed as they harness the mystical power of the Supreme Cells skins in the League of Legends: Wild Rift's Supreme Cells event!
Dates
Let the tournament begin!
Start - November 1, 2022 // 00:00 UTC
Missions End - November 14, 2022 // 23:59 UTC
Last Day to Claim Rewards - November 16, 2022 // 23:59 UTC*
*Dates and times are subject to change. Always check the in-game schedule for the most accurate information.
How It Works
Prestige. Glory. POWER. Supreme Cells promises all this and more.
But only to those strong enough to seize it!
Pick Your Champion
To get started, you'll have to pick from any of Supreme Cells' debut champions: Kennen, Zed, or Sett.
Don't overthink this one—your pick here is purely cosmetic, and each champ levels the same way and has access to the same set of missions and rewards. Go with your gut!
Demolish the Decoy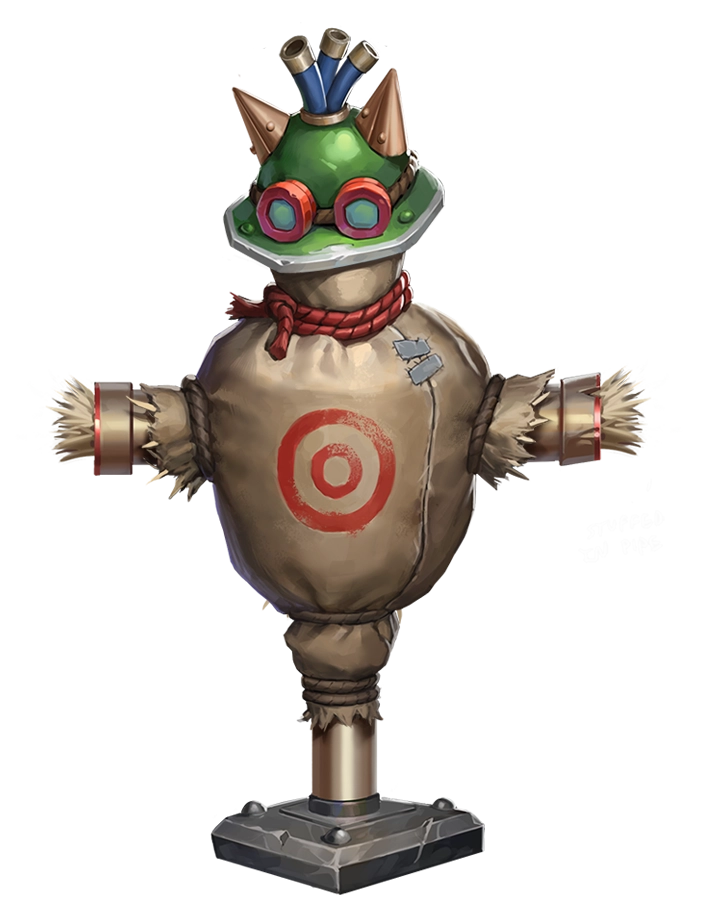 Once your champion is locked in, he'll automatically start throwing punches at a curiously costumed decoy. And then some more punches. AND THEN MORE.
Basically, your champ will keep striking at a set rate even when you're not playing the game, racking up damage and helping you progress towards some sweet, sweet rewards.
Looking to speed up the process? Then go to the Event page and activate your Ultimate! This devastating attack does a ton of damage, and while it may only be available once per day, you can increase that damage through Meditation (see below) like a true martial arts master.
Finally, you'll have the opportunity to inflict even more hurt by playing up to three games every day via the Combat mission.
Be sure to utilize the damage from both your Ultimate and the Combat missions whenever you can, as they both refresh daily at 00:00 UTC.
But even these methods will only get you so far. To win the Supreme Cells tournament, you must increase your damage. And to do that, you'll have to…
Get BUFF
There are two ways to increase your champion's overall power, and you'll need both of them to emerge victorious!
Level Up
First, you can level up your champion by earning Champion XP through the Missions listed below. Each level will improve your attack damage and Stamina generation, but with a level cap of 15, you'll also want to…
Train
Your champ is constantly generating Stamina, which you can supplement with a chunky daily bonus just for logging in (both of which increase when you level up Running). You can then spend your Stamina to undergo any of the following exercises to boost the corresponding stat:
Exercise (Availability)
Stat Increase
(after lvl 1)
Running (Unlocked!)
Stamina Generation,
Daily Login Stamina
Pushups (Unlocked!)
Damage per attack
Situps (Champ Lv 2)
Critical Strike Chance,
Critical Damage
Squats (Champ Lv 3)
Attack Speed
Pullups (Champ Lv 4)
Bonus Damage per Combat mission match
(max 3x/day)
Meditation (Champ Lv 5)
Ultimate Damage
Exercises cost more Stamina as they increase in level, so a balanced workout regimen is key to success. Keep up your training, and you'll be inflicting TONS OF DAMAGE™.
Missions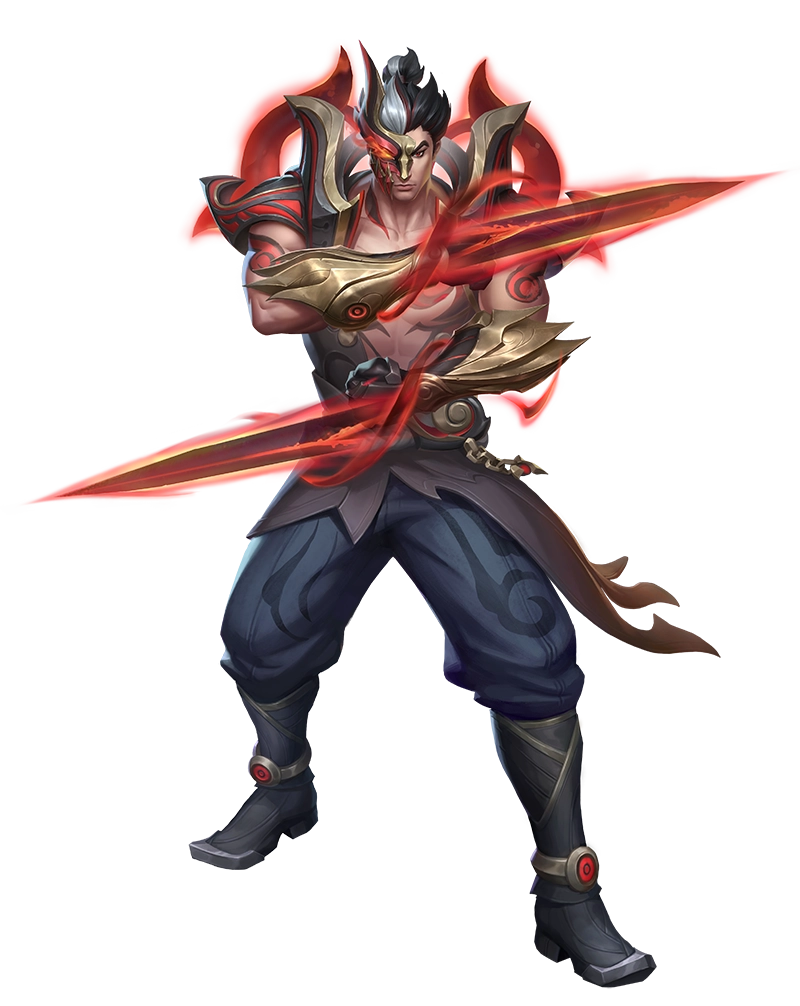 Though your true mission may be to win the Supreme Cells tournament, the missions below are necessary steps on your path to glory!
Mission Track
Two missions unlock daily for the first ten days of the event, each of which can be completed for 10 Champion XP and 90 Blue Motes! You'll only be able to progress through one mission at a time, so keep an eye on your current objective when you queue up for maximum gains!
Mission
Objectives
Warming Up (1)
Get 40 takedowns
OR
Play 3 matches
One Versus Many (1)
As a team, kill 700 minions
OR
Play 3 matches
Prize Money (2)
Earn 35,000 gold
OR
Play 3 matches
Battle Tested (2)
Win a Normal PVP or Ranked match
OR
Play 3 matches
The Eyes Never Lie (3)
Play a match as or with Circuit Cell Kennen
OR
Play 3 matches
Bring The Pain (3)
Deal 40,000 damage to enemy champions
OR
Play 3 matches
First To Fall (4)
As a team, destroy the first turret
OR
Play 3 matches
Worthy Foes (4)
Get 5 unique takedowns in a single match
OR
Play 3 matches
Five Point Palm (5)
As a team, get 60 kills
OR
Play 3 matches
Lights Out (5)
Place or destroy 15 wards
OR
Play 3 matches
Undisputed (6)
Play a match as or with Dynamo Cell Sett
OR
Play 3 matches
Dragon Punch (6)
As a team, defeat 4 dragons
OR
Play 3 matches
Frantic Skirmish (7)
Win an ARAM match
OR
Play 3 matches
Crushing Blow (7)
Assist in destroying 6 turrets
OR
Play 3 matches
Face The Beast (8)
As a team, defeat Baron Nashor
OR
Play 3 matches
Trophy Case (8)
Earn a total of 5 medals at end of game
OR
Play 3 matches
Unseen Blade (9)
Play a match as or with Syphon Cell Zed
OR
Play 3 matches
Attack First (9)
Get first blood
OR
Play 3 matches
Black Belt (10)
Get an A or S rank
OR
Play 3 matches
Champion of the Arena (10)
Get MVP
OR
Play 3 matches
Daily Missions
While the missions above will earn you Champion XP and Blue Motes, daily missions are a great way to supplement your Stamina and damage. And don't sweat it if you miss a day or two—they refresh daily at 00:00 UTC!
Mission
Objectives
Reward
Daily Training
Log in to Wild Rift
1,000 Stamina (Level up Running to get more!)
Combat
Play a match
(3x Daily)
Deal damage based on Pullup stat
Rewards
Punch the dummy enough, and prizes will start to pop out. Who needs a piñata?!
| Total Damage Required | Reward |
| --- | --- |
| 1,000,000 | Supreme Clash Icon |
| 3,000,000 | 500 Poro Energy |
| 8,000,000 | Dynamooo Bauble |
| 15,000,000 | 500 Poro Energy |
| 25,000,000 | 500 Poro Energy |
| 35,000,000 | Skin Pose Selection Chest* |
| 45,000,000 | 500 Poro Energy |
| 60,000,000 | Balanced Back-Out Recall |
| 75,000,000 | 500 Poro Energy |
| 90,000,000 | Loyalty & Conviction Icon Border |
| 120,000,000 | 200 Poro Energy |
| 150,000,000 | 200 Poro Energy |
| 180,000,000 | 200 Poro Energy |
| 215,000,000 | 200 Poro Energy |
| 250,000,000 | 200 Poro Energy |
*Choose from one of the following Skin Poses:
Syphon Cell Zed Pose

Circuit Cell Kennen Pose

Dynamo Cell Sett Pose

Zed Pose

Kennen Pose

Sett Pose