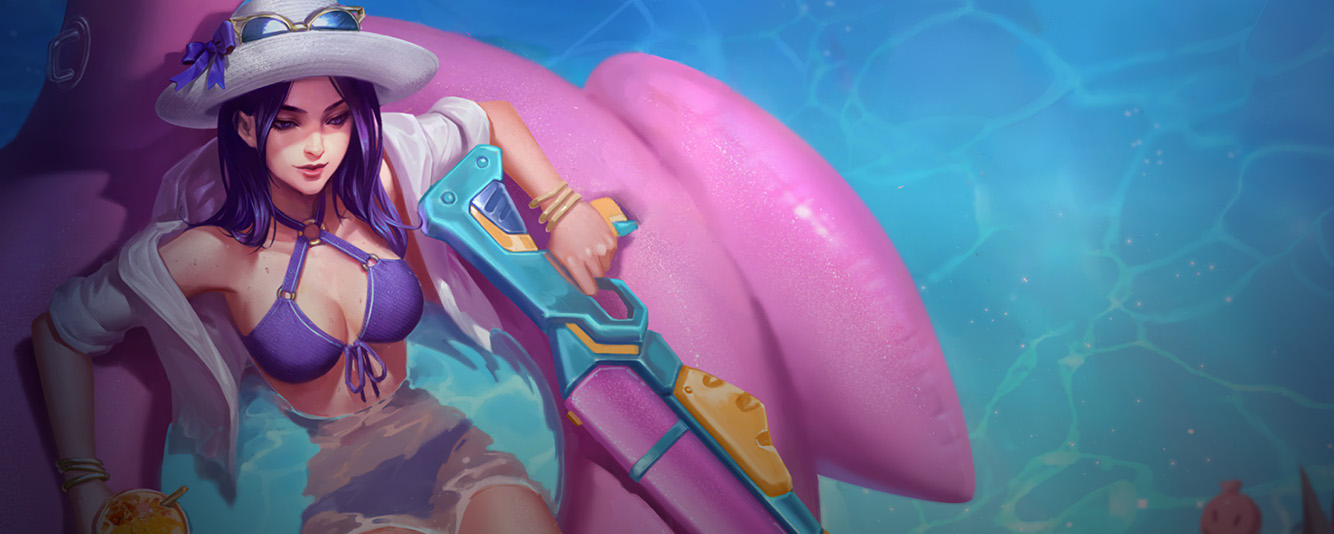 It's summertime, and the Riftin's easy! So throw on your swimsuit, head down to the beach, and join the League of Legends: Wild Rift pool party!
Dates
Start - August 12, 2022 | 00:00 UTC
End - August 23, 2022 | 23:59 UTC*
*Dates and times are subject to change. Always check the in-game schedule for the most accurate information.
You can log in all summer long, but you'll have to dip your toe into Wild Rift over the dates above to join our Pool Party 2022 event.
Missions
Bask in the sweet simplicity of summer with a set of four repeating daily missions:
Mission
Objective
Reward

Jump In

Play 1 Match

3 XP

High Dive

Earn 25,000 Gold

1 XP

In The Deep End

As a team, defeat Baron Nashor

1 XP

Suit Up

Play a match as, with, or against a Pool Party skin (Includes any of the following)

Pool Party Orianna

Pool Party Lee Sin

Pool Party Leona

Pool Party Lulu

Pool Party Renekton

Pool Party Fiora

Pool Party Mundo

Pool Party Ziggs

Pool Party Graves

Pool Party Caitlyn

1 XP
Completed missions will refresh every day at 00:00 UTC. In-progress missions, however, will carry over to the next day, so don't be beach-bummed if you can't get all that gold for the High Dive mission before midnight—your hard-earned progress isn't going anywhere!
Milestones
Having fun in the sun is its own reward, but you know what else is its own reward? ACTUAL REWARDS.
Check below to see what you can earn with your mission XP!
| Milestone | XP Required | Reward |
| --- | --- | --- |
| 1 | 4 | 25 Poro Coins |
| 2 | 8 | 50 Poro Coins |
| 3 | 12 | 75 Poro Coins |
| 4 | 16 | 100 Poro Coins |
| 5 | 20 | Surf's Up Emote |