Slap on some spurs and oil up the ol' six shooter, pardner—it's High Noon in League of Legends: Wild Rift!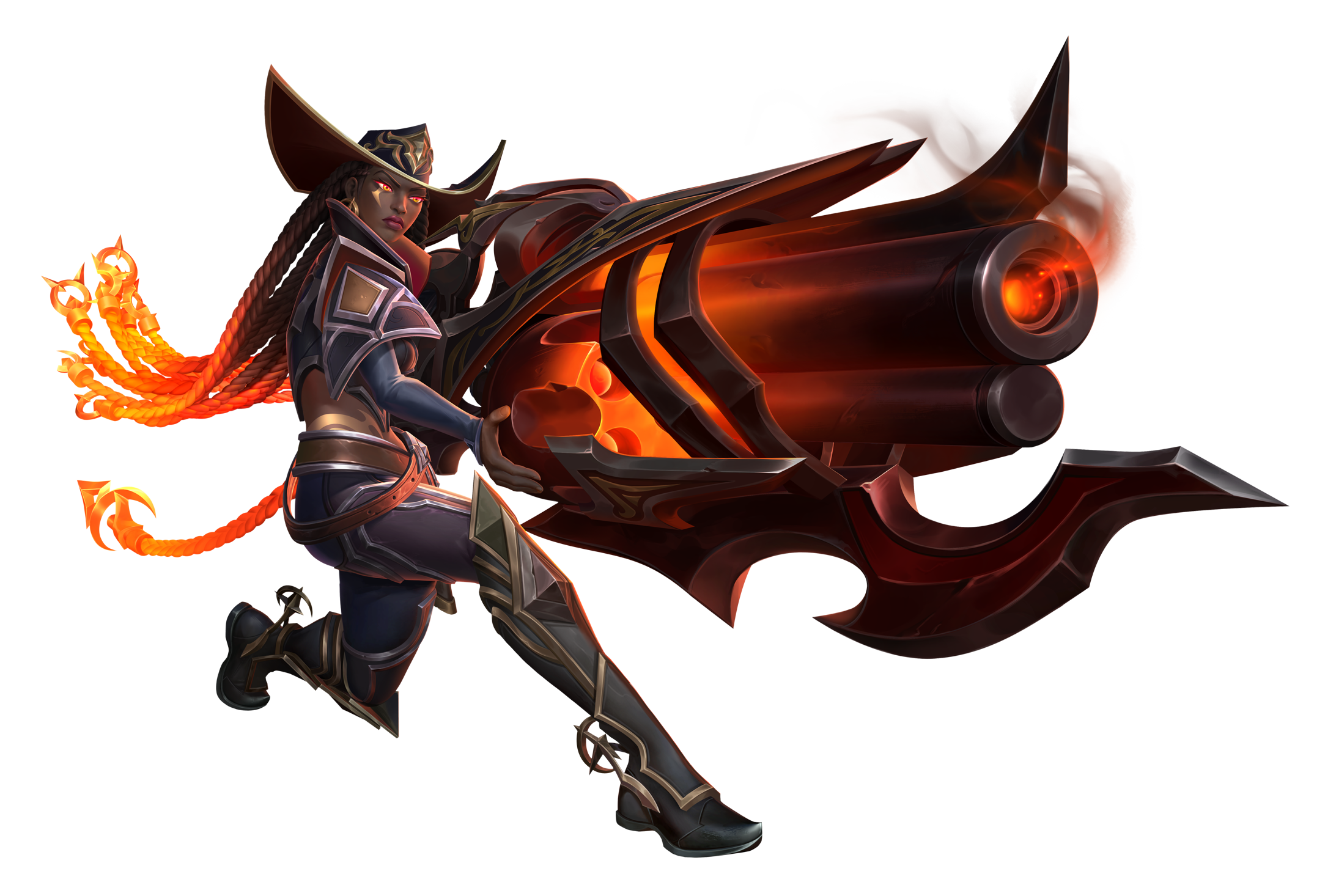 Some of Runeterra's most infamous outlaws and respectable sheriffs are saddling up for a mobile shoot-out, so gather yer posse and ride out!
Dates
Mosey on up during the following dates for a rootin', tootin' time!
Start - May 19, 2022 // 00:00 UTC
End - May 29, 2022 // 23:59 UTC*
*Dates and times are subject to change. Always check the in-game schedule for the most accurate information.
Missions
We reckon you got the grit to make short work of these daily missions. And never you worry if you miss 'em on account of a lil' siesta or two—they reset every day at midnight UTC, so you'll always get another shot as long as the event's live!
Mission
Objective
Reward
Duel
Play 1 match
3 XP
Showdown
As a team, get first blood
1 XP
Quick Draw
As a team, get first tower
1 XP
High Noon
Play a match as, with, or against a High Noon skin
(Includes High Noon Senna, High Noon Lucian, High Noon Ashe, High Noon Irelia, High Noon Thresh)
1 XP
Rewards
Got yer XP bounty?! Yeeee haw! Celebrate by pickin' up some hard-earned rewards! Just be sure to get 'em while the gettin's good—once the event is over, all unclaimed rewards will be lost forever.
XP Required
Reward
4

Porodeo Roundup Icon
8
25 Poro Coins
12

Let's Dance Emote
16
25 Poro Coins
20
High Noon Pose Selection Chest (Choose one of the following)

High Noon Ashe Pose
High Noon Irelia Pose
High Noon Thresh Pose
Ashe Pose
Irelia Pose
Thresh Pose