So, you're in matchmaking, you have your champ and skin chosen, the timer is counting down, and you're just… standing there? Honey, no.
It's time to strike a pose!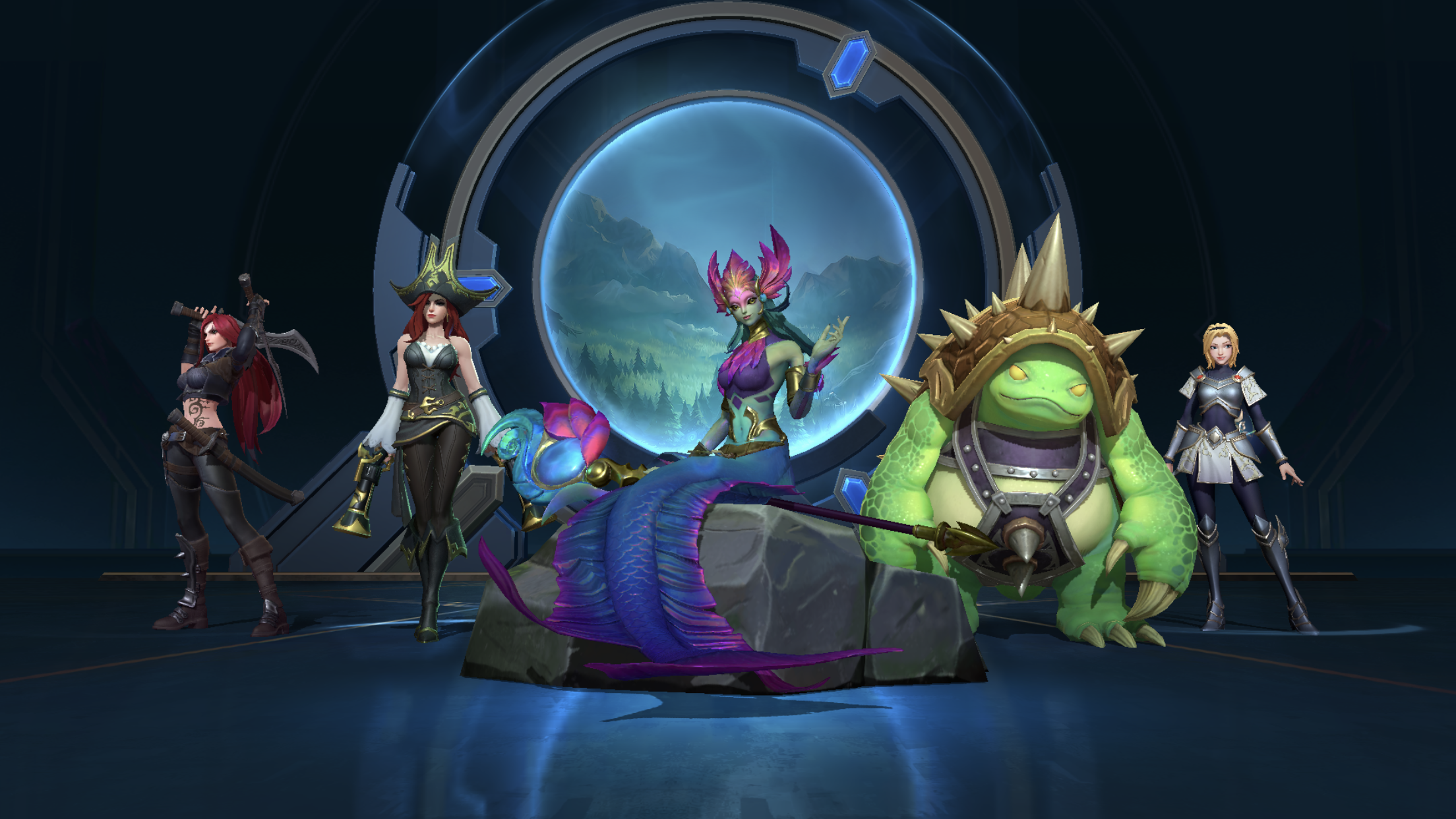 Tell me more!
Poses add flair to your champ in the intro screen before a match and the wrap-up screen after it.
There are two types of poses: champion poses and skin poses
Champion poses are, you guessed it, unique to each champion. Once unlocked, you can equip these to a champion regardless of what skin you're using. Skin poses, on the other hand, can only be used when you're sporting the designated skin.
How do I unlock them?
You want poses? You'd better start working on those event and Wild Pass missions! With a little elbow grease, you'll be earning chests and Poro Coins in no time.
Chests
Poses come in both Random Pose Chests and Pose Selection Chests, which can be claimed as rewards from events and Wild Passes. In both cases, the poses are drawn from a list that updates with every major release. The difference is that random chests drop a random pose from that pool, while selection chests give you the pick of the litter.
Poro Store
The Poro Store has a selection of poses that rotates monthly. When you're trying to get a specific pose, this is the place to look—if it's not available here, you'll be at the whims of the RNG.
Don't see the pose you want? You can always try your luck with a Poro Chest!
I got the pose I want! How do I equip it?
Once you hop into matchmaking, choose a champ, and decide on a skin, you can cycle through poses by tapping your champion. Piece of cake, right?
Want to choose which pose appears by default? Just navigate to the Champions menu, choose a champ, use the rotating menu to pick one of their skins, then tap the

icon. Your currently equipped pose will appear with a green checkmark next to it. To switch to a different pose, select its name and then hit the Use button in the bottom right corner. The next time you choose that skin in the pre-game lineup, your champion will be rocking the pose you assigned.