Although each season ushers in Rift-wide changes that affect all of our players, only those who jump into Ranked will reap season rewards. Not sure what that entails? Check out our Ranked Overview to learn how to get started.
For those already battling their way up the ladder, read on to see what loot awaits!
Important Dates
Season 6 Start - July 16th, 2022 / 03:00 UTC+0
Season 6 End - TBD
An in-game countdown clock will appear several days before Season 6 ends, so keep your eyes on the Ranked hub to make your final days count!
Season 6 Features & Rewards

As invigorating as the climb itself may be, who doesn't like a few sweet prizes along the way?
Features
Ranked features allow players to show their Ranked might in their profile and loading screens. Unlike rewards, they are activated by default and cannot be chosen or adjusted by players. You handle the climb, we'll take care of the rest!
| Feature | Condition | Delivery Time |
| --- | --- | --- |
| Current Rank Icon Border | Rank changes | Upon promotion/demotion |
| Current Rank Loading Screen Border | Rank changes | Upon promotion/demotion |
Rewards
Unlike features, rewards are permanently added to your account's inventory. And unlike previous seasons, many of S6's rewards can be earned through the Ranked Reward Track. It's a brand new system that'll make Ranked worthwhile even if you're having a hard time climbing, so check it out if you want to grab this season's Glorious Crimson Fiora!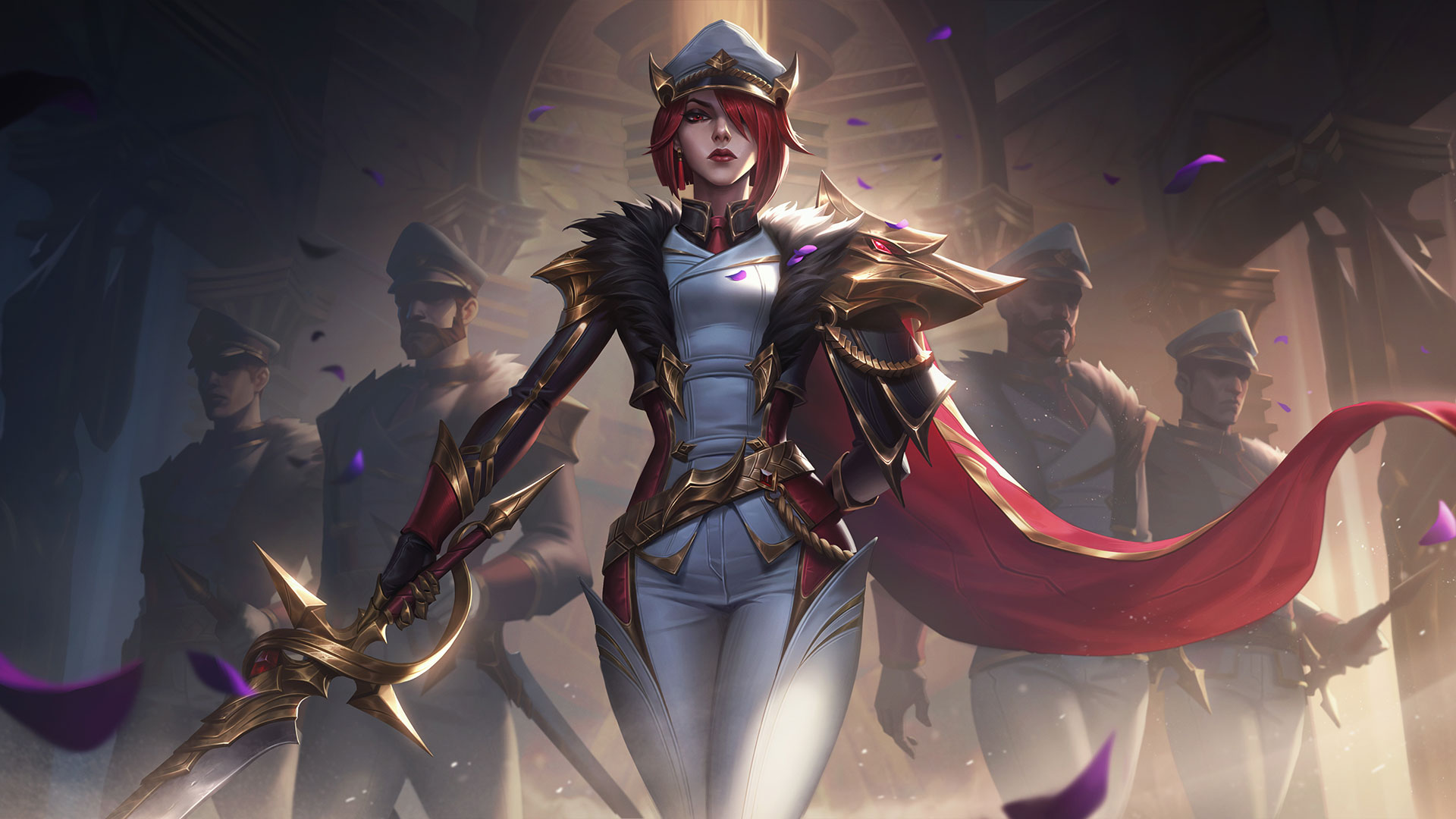 What happens when the season ends?
The end of each season comes with celebration and change!
First, eligible players receive the post-season rewards marked above. Whether you've just dipped a toe into ranked or plunged in headfirst, it's an achievement worth commemorating!
Beyond that, there are a few resets you can expect at the end of every season, which you can read up on right here.